Been busy with the holiday and family (and still didn't finish all my quilting, like the binding!) but I thought I'd share the big gift I got. A new
digital camera!
Below is a picture of my baby sister while we were unwrapping gifts.
I love her hair and I hope she never dyes it, you can't get that unique coloring from a bottle.
Then I snagged this picture of Pops reading the newspaper.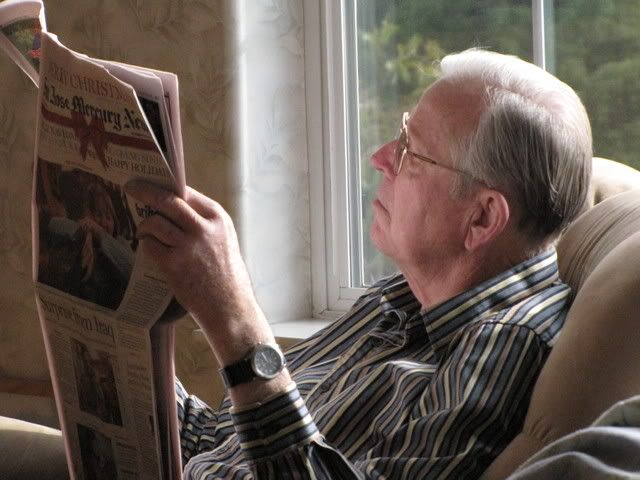 Newspaper reading is a very daily part of his life and I can't imagine him not spending a few minutes going over the latest.
A fantastic Christmas gift from my parents, and I didn't have to bribe them with an announcement of "you're expecting your first grandkid! Don't you want good pictures of the baby?" to get the camera. ;)
Leah